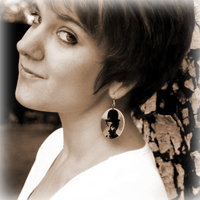 Elizabeth A. Lyons is an international filmmaker whose stories span all forms and genres. She has received numerous accolades for her work at such festival as the 2018 Richmond International Film Festival; the 2017 Virginia Film Festival; the 10th Annual NBCU Short Film Festival; the 2014 Rincón International Film Festival; both the 2014 and 2011 First Run Film Festival in Singapore; and the 2012 ArtKino Festival in Russia.  Her productions have been finalists for the 2017 Roy W. Dean Grant and the 2011 Sloan Foundation Grant.
Elizabeth studied production at both Smith College and NYU‐Tisch School of the Arts in New York. Her professional background includes working with such companies as National Geographic, Fine Films, Showtime Networks, 21st Century Fox and Netflix on the shows Homeland, Happyish and as an associate producer on House of Cards.
Elizabeth received her Master of Fine Arts degree from NYU Tisch School of the Arts Asia.