It has been a while since I've last posted on lizzlyons.com, but I must admit that I have been pretty busy at work on my latest short, AN ACT OF TERROR!  This short was an amazing, empowering collaboration with Ashley Brim and her fantastic Carolinian crew!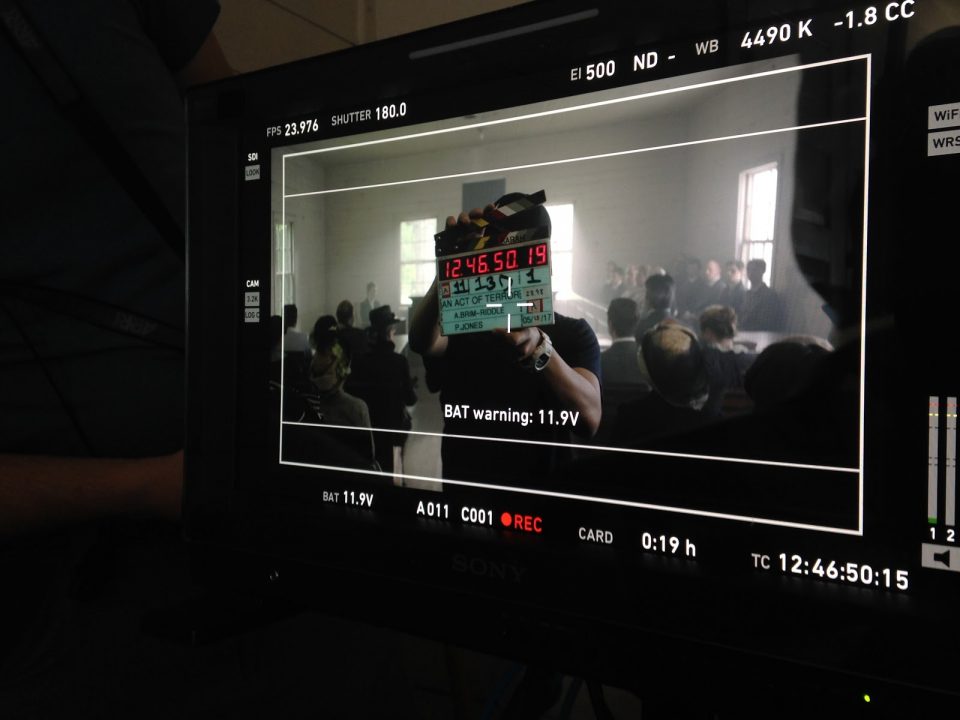 I came on board to support the production with raising funds and learning a ton about the ins and outs of social media. For example, did you know that the best day to go live for a crowdfunding campaign is a Tuesday or Wednesday?  Tweeting should occur every two hours on your final week of fundraising.  And fiscal sponsors like The Chimaera Project make your project a non-profit allowing backers to earn tax deductions for their contributions!
Plus, different crowdfunding sites offer different perks (Indiegogo, Kickstarter, etc.). We went with Seed&Spark as they are big backers of minority and female centric storytelling.  Plus they have HUGE PERKS: from a monthly Seed Fund to a Filmmaker Gift Box worth $9k you earn for reaching 500 FOLLOWERS. Hey – if you are needing some good post production support like we earned, I cannot recommend going with Seed&Spark more.  From start to finish, they gave us great campaign strategy advice and were completely committed to seeing our project reach our goal (and BEYOND).  In the end, we raised $18k and exceeded our follower goal!
Based on a true story, AN ACT OF TERROR explores the ongoing oppression of the African American community at the hands of the criminal justice system. In the Jim Crow South, Virginia Christian, a 16-year-old African American maid, dreams of a better life for herself. Those dreams are shattered when she is attacked by her white employer setting off a series of tragic events that end in Virginia being tried for murder. It is a story that reflects stories today – needing to be told for future generations to never forget.
From fundraising, to 2nd ADing on set, and now into post production – I am so proud to have been a part of such an amazing team. I am so grateful to have been a collaborator helping bring this piece of #hiddenhistory to life.  And I cannot thank our team enough: the writers, producers, PAs, ADs, extras, casting, locations, the grips, electricians, SFX, stunts, HMU, art department, crafty, transportation… To all of those involved in this powerful piece – THANK YOU!  We cannot wait to screen this short at a festival near you!