The 2013 Presidential Inauguration was a huge success thanks to the Presidential Inaugural Committee and its fantastic team.  I was very lucky to be a part of this historic event by event coordinating one of the two Inaugural Balls: The Commander-In-Chief's Ball.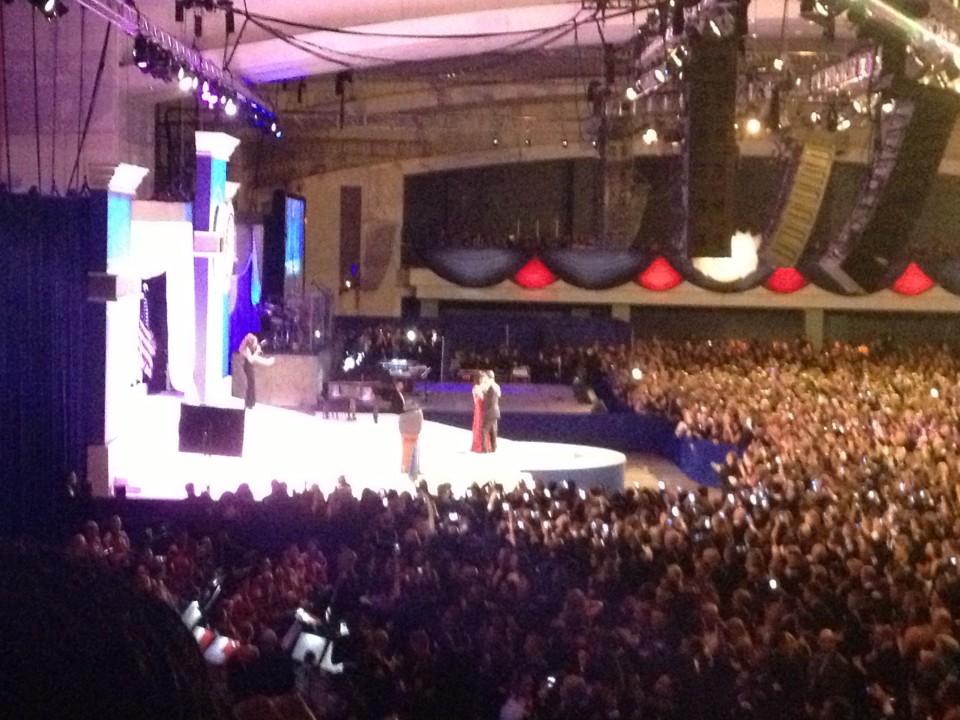 Featured talent were Jennifer Hudson (featured above singing Rev. Al Green's "Let's Stay Together" for the President and First Lady's first dance), Brad Paisley, Stevie Wonder, Jamie Foxx, Alicia Keys, and Marc Anthony to name a few.  The event took place in the ballrooms of the Walter E. Washington Convention Center with the two other balls taking up Halls D&E, as well as Halls ABC.  Over 4000 active military and veterans attended the event Monday, including Tuskegee Airmen, Wounded Warriors and the Joint Chiefs to celebrate this memorable event.  Also, in honor of the birthday of the military braches, a traditional cake was production by Duff "Ace of Cakes" Goldman from our local Charm City Cakes in Baltimore, MD.  The cake was cut with a saber by a Coast Guard Lieutenant and Tuskegee Airman.
The next night was the Staff Ball commemorating all of those who supported the President's re-election.  Special guests included POTUS, FLOTUS and VPOTUS plus Dr. Biden.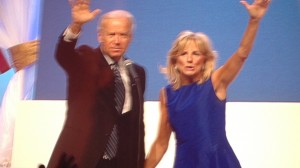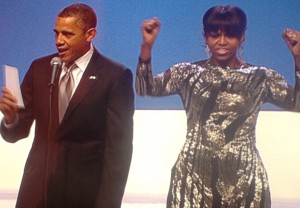 But who couldn't resist a little Lady Gaga and Tony Bennett to top it all off 🙂
Yeah, this was historic…  Thank you Mr. President.